The Unified API for Connecting Distributed Energy Assets
Distributed Energy Resources have come a long way from the early days of manual Demand Response and programmable thermostats. Today's DERs are more diverse, more intelligent, and more valuable than ever. They're also more complicated, involving an ever-growing number of manufacturers and device types, from smart thermostats and connected solar+storage, to heat pumps, water heaters, EVs and other equipment.
Unlocking the full potential of DERs requires retrieving data from and communicating with all of these devices. Establishing and maintaining the API interfaces and business relationships with each of these vendors is an increasingly heavy burden on DER businesses as the market grows.
This is where Derapi comes in – we provide a single API that connects your DER business to a multiplicity of devices and services, while handling all of the authentication and security for you. Rather than building and maintaining a growing web of bespoke one-to-one relationships and API integrations, Derapi frees your Engineering and Business Development teams to work on developing new products and finding new customers. Our data and connectivity infrastructure enables you to focus on delivering value to your customers' specific needs.
Meet the Team
We are led by one of the most experienced teams in the industry. Our founders have combined over 50 years' experience in technology, including 30 years working in energy and climate.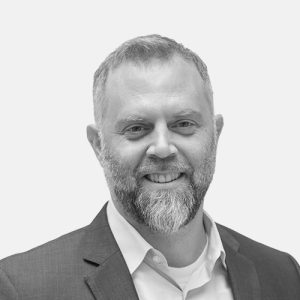 Jake Masters
CO-FOUNDER, CEO
Jake Masters has been an innovator and leader in the energy technology space for the last 15 years. Before founding Derapi, Jake served as the CTO for Redaptive, Inc., and led development of their full technology stack. Prior to Redaptive, Jake was Founder and CEO of Enmetric Systems, where he developed the first enterprise plug-load management system. His products have been awarded multiple US patents and are estimated to have saved over 3 TWh of energy to date, equivalent to more than 2M metric tons of CO2.
Thomas Lee
CO-FOUNDER, CSO
Thomas has held a number of leadership roles across multiple functions in clean energy and technology. Before founding Derapi, he was the Director of Innovation at Union Labs, a seed-stage VC firm. Prior to Union Labs, Thomas held Product Management roles at AutoGrid and Enphase Energy. Thomas began his career as a circuit designer at Barcelona Design, and has held roles at McKinsey & Company, Strategen Consulting, and was an IEEE-USA Congressional Fellow. He holds a Ph.D. in Electrical Engineering from Stanford University.
Ari Krupnik
DIRECTOR OF ENGINEERING
Ari Krupnik has managed engineering teams for large multinationals and tiny startups. Prior to joining Derapi, Ari was a founder at DISH.TC, an IOT startup. Prior to DISH, Ari worked on inverter firmware at Tesla. Prior to Tesla, Ari held positions at a number of web and hardware startups. His first Silicon Valley job was at Sun Microsystems. Ari holds an MSc from the University of Edinburgh, Scotland. He is the author of six issued US patents.
Tim Ritchie
SR. VP OF BUSINESS DEVELOPMENT
Tim Ritchie is an experienced commercial leader for young technology companies. He has long been mission-driven and is thrilled to help accelerate the adoption and deployment of renewable energy. Tim's last role was as Chief Revenue Officer for a technology and professional services organization that counted the world's largest and most demanding electric utilities amongst their clients. In that role, he was exposed to the rapid pace of change occurring in the energy space and many of the challenges that change presents. As Sr. VP of Business Development at DERAPI, he is removing many of those barriers.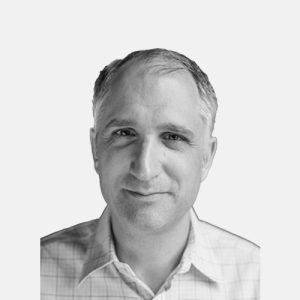 Mike DeBenedittis
ADVISOR
Mike has been a product leader and innovator in climate technology companies for over a decade. He was most recently VP of Product at EnergyHub, a leading DERMS platform provider serving utilities and energy markets. Prior to that, Mike held management positions at a number of companies, including Meetup and The Electric Sheep Company, an Emmy award-winning game developer. Mike received his MBA in Marketing and Finance and BS in Operations Research from Columbia University.
Our Investors
Derapi is backed by some of the strongest VC firms and investors across climate, deep tech, and software.


Sign Up for Our Newsletter
Want to stay in the loop on all the latest Derapi and industry news? Then sign up for our newsletter! It's packed with exclusive content that you won't want to miss out on. Submit your email below to stay informed!